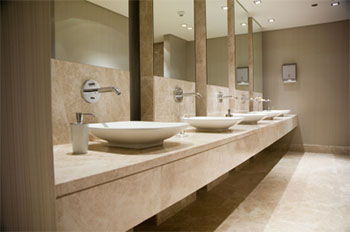 Do you run a lucrative venture, and require the skills and services of a team of seasoned plumbers, who would provide outstanding solutions, as well as provide excellent plumbing designs for all your construction? Then search no more, because you are looking at the right gig. At Plumber in Woodlands, we provide excellent plumbing designs, along with practical solutions for different kinds of business and construction plumbing projects.
We create, and enhance upon existing plumbing systems, for any civil or business construction projects you might be having. We work alongside the architects as well as the engineers and other construction workers, to get the work done, and make sure that our work is in line with the pre-set specifications made by the authorities. Our trusted and very experienced plumbers are familiar with all the complex problems that come with commercial plumbing, and provide outstanding services for our highly esteemed clients. This includes:
Onsite plumbing and plumbing designs: we take care of providing a working plumbing system, suitable for any kind of building, regardless of the design and lay-out of the building. We make sure that we make use of high quality materials to ensure quality. We will co-operate with the construction crew and make sure that we provide a befitting plumbing system according to your building plans.
Drain cleaning: a clogged drain in your place of business means trouble, because it hinders business operations, thus making you lose credibility and customers especially in hotels and restaurants. We take care of clogged drains for all commercial buildings; removing all clogs and making it run smoothly once again. Thus restoring your drain as well as your business to you.
Water Heaters: when you run a restaurant, or a hotel, a guest house, or even a residential complex, then you understand that if the day to day activities of your establishment are to run smoothly, then there must be water heaters. Our plumbing technicians are ever ready to provide safe installations for your water heaters, whether it is a solar water heater, gas or electric water heaters as familiar with the technicalities involved with installations of commercial water heaters, whether tankless or solar water heaters, providing safe installations that are according to the state code. We also provide maintenance and repairs for your water heaters.
Sewage and septic piping: using the very best in materials and equipment, we create back-up sewage and septic systems that is problem free, needing very little maintenance and very capable of taking care of your commercial buildings.
Installation of plumbing fixtures: our services also include mass installations and replacements of Toilets, sinks, faucets, shower heads, Jacuzzis, bath-tubs, etc. all the necessary installations required for your establishment to run smoothly. Whatever plumbing issues your commercial structures may have, we have all the necessary personnel and state of the art equipment to efficiently take care of them ensuring that operations run smoothly in your establishment.