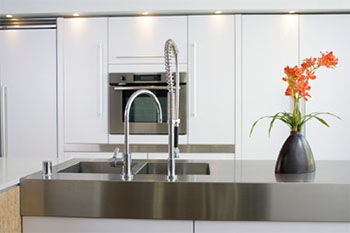 At Plumber in Woodlands, we don't just take care of the plumbing systems in commercial buildings, we also take care of the residential buildings too. Since every home requires a good plumbing system, if the house is to be habitable, we also know that as long as you continue to make use of the plumbing in your home, it is bound to have problems from time to time just like any other machine. Our residential plumbing services include:
Water Heater repairs and installations: we provide maintenance and repairs for your water heaters. We take care of all types of water heating systems, whether it's tank storage, or a tankless water heater, whether it uses electricity or gas. Our water heater experts are always ready to come to your aid, and when you require an upgrade, or a replacement, they will advise you on the best water heater to obtain, that is suitable for the hot water needs of your home. We have access to durable water heaters, and Provide safe installations according to code.
Drain Cleaning: A clogged drain can be a real headache for homeowners, especially in the kitchen where there's usually a pool of dirty water in your kitchen's sink. This turns your kitchen into an eye-sore, especially if nothing is done about it in time, perhaps as a result of your very busy schedule. Clogged drains occur as a result of years of deposits of food particles, fat, grease, dirt etc. in the drains. And your regular crude methods like using hot water and a plunger are ineffective and only works for a while before becoming totally blocked. When you're having a clogged drain, call us and someone will be there to fix it.
Pipe laying and replacements: are you building a new house, or moving into a previously owned one? Our skilled plumbers will create a plumbing system that fits the architectural designs of your home. And when you move to a previously owned house, and you find the pipes to be old and rusted, or you do not like the positions of the pipes, we can have them replaced and repositioned.
Installations of fixtures and replacements: we also provide installations of all plumbing fixtures, whether it's a bath tub, a sink, a toilet, a shower, Jacuzzi, taps/faucets etc.
Whatever you require, as long as it is related to plumbing, you can be rest assured that we'll always be there to take care of it. So contact us today.